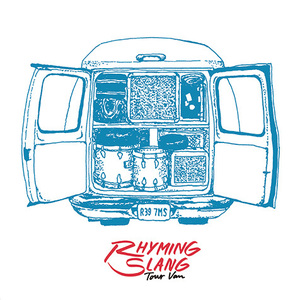 2016.04.04
80sインディー・ポップのコンピのような、ハンドメイドな風合いと青い衝動の詰め合わせに悶絶! コンピューター・マジックやオールウェイズら海外勢と、日本の洋楽志向の若手が集う一枚が登場。ちょい黒めのローファイなギター・ポップを鳴らすDYGL(ほぼYkiki Beatのメンバー)や、淡いリヴァーブを纏ったネオアコ風味のYuksen Buyers Houseのほか、SaToAやCairoなど注目の新曲もちらほら。先物買いとしてどうぞ。


[English Translation]
Like some 80s indie pop compilation, this distinguished package of hand-made flavor and energetic youthful spurt will make you moan with joy! Featuring both foreign (Computer Magic, Alvvays and more) and foreign music-inspired young Japanese artists, a bunch of rising next generation stars have been brought together on this album. With the slightly black-ish lo-fi guitar pop by DYGL (≒Ykiki Beat) or dream pop band Yuksen Buyers House's light reverb-touched neo-acoustic track, the album also sports several attention-worthy new tunes such as those by girls-trio SaToA or 4-member indie band Cairo (ex-sanm). A highly recommended piece of great potential before more to come.