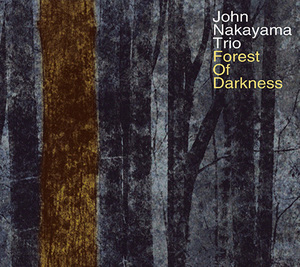 2016.06.14
ピアニスト中山豪人が、ジャズの手法を用いながらジャンルにとらわれない音楽の可能性を追求するプロジェクトとして発足させたトリオのセカンド。力強く美しい旋律と、ダンスビートも取り入れたリズムの躍動感、緻密に練り込まれた三位一体のインタープレイ。E.S.T.など、ポスト・ロック的なアプローチのコンテンポラリー・ピアノ・トリオのサウンドをさらに現代的な解釈でアレンジしたかのような音楽性は独創的で刺激的。ビル・エヴァンスからの影響を公言する中山の力強いピアノ・タッチで放たれる旋律は、憂いを帯びながらも胸の奥にグッとくるアツさを感じる。


[English Translation]
JOHN NAKAYAMA TRIO, a project pianist Hideto Nakayama launched to employ methods of jazz and explore possibilities of music beyond confines of genres, drops their second album. Here, they demonstrate powerful, magnificent melodies, the dynamism of rhythm that adopts dance beats and interplay to form an intricate, thoughtful trinity. It seems like they reinterpret in a modern style the sound of contemporary piano trios adopting a post-rock approach such as E.S.T., making for a distinctive, inspiring aesthetic. Melodies Nakayama plays with a strong piano touch―he admits influences from Bill Evans― that take on melancholic characteristics, yet arousing a passion that deeply resonates with your heart.