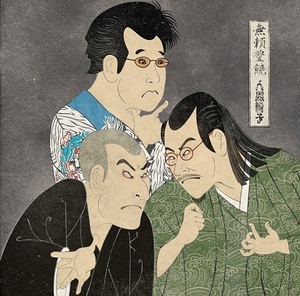 2014.07.16
前作『萬燈籠』は人間椅子の根幹に立ち返ったリフ重視のアレンジだったが、この22作目はその延長線上と言えるだろう。ただし、転調やプログレ風味の凝ったフレーズもあり、ノリの良さを大事にしながら、一筋縄ではいかない〈らしさ〉もしっかりアピール。トグロを巻くグルーヴ感にヤラれる6分超えの"なまはげ"はとりわけ最高で、若いファンにこそ聴いてほしい。日本人の気概や自由を説いた歌詞も熱い。
[English Translation]
Ningen-is "Burai Houjou (meaning Luxury of Freedom)"
Following the path of the previous "Mandoro (a Japanese dialect meaning Completely Round Moon)" sound arrangement of the 22nd album puts more emphasis on their own tense and tight riffs as Ningen-isu is known for. Embracing the uplifting vibe with crafty key changes and progressive rock-inspired esoteric phrases, their symbolic solid identity makes a strong appeal as usual. The whole piece is loaded with outstanding lyrics delivering the definition of Japanese spirit and freedom and above all, with a coiled snake-like groovy intensity over 6 minutes long "Namahage (a name of demon in traditional Japanese folklore)" is definitely a must especially for young followers.