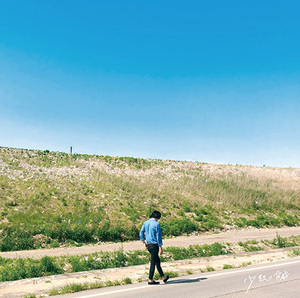 2015.08.17
2作目まで在籍した∴560∵が現在専念するWiennersと同様、西荻シーンの雑食性がキャッチーに刻まれた4人組の新作。衝動的なパンク感が底にありつつも、爆裂シューゲイズな"ダイヴ"や高速パワー・ポップ"ヨイトマケビート"に始まり、やたら性急なギター・ポップやほんのりサイケなミディアムなどUSインディーの匂いが随所に。全曲エヴァーグリーンな煌めきが乱反射していて、胸が張り裂けそうな切なさに襲われる。


[English Translation]
SEVENTEEN AGAiN  "Shosu no Kyoi (meaning A Handful of Threats)"

SEVENTEEN AGAiN, the four-piece punk rock band, has released a new album. Just like Wienners, which is the band the former member ∴560∵ is currently devoting himself to, SEVENTEEN AGAiN offers numbers representing the omnivorousness of the Nishiogikubo music scene in a catchy manner. Along with the explosive shoegaze number "DIVE" or the high-speed power pop "YOITOMAKE BEAT (meaning Day Laborer Beat)," their hasty guitar pops and slightly psychedelic, medium tempo songs create a U.S. indie rock atmosphere throughout the album, while underlying there is an impulsive punk groove in their music.
Every song diffuses reflection of evergreen sparkles, striking us with heartbreaking wistfulness.