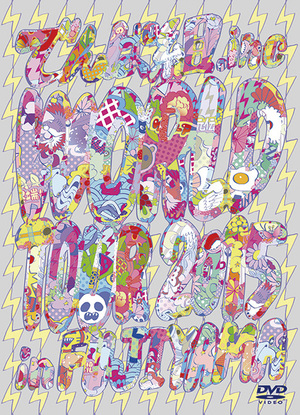 2016.01.12
9月26~27日に河口湖ステラシアターで行われた2デイズ公演から、27日のステージがBD/DVD化。勢いをパッケージングした威勢のいいパフォーマンスをガッチリ見せつけ、新旧のナンバーを織り交ぜたベスト的な怒濤のセットリストは彼女たちの足取りを改めて知るための入口にも打ってつけと言えるでしょう。なお、初日にあたる26日の模様はCDのライヴ盤として同時リリース!


[English Translation]
Dempagumi.inc  "WORLD TOUR 2015 in FUJIYAMA"

As part of their seven-country world tour, Akihabara(Tokyo)-originated leading idol unit, Dempagumi.inc. accomplished a 2-day show at Kawaguchiko Stellar Theater (forest-surrounded outdoor venue near Japan's iconic Mt. Fuji/FUJIYAMA) on Sept 26-27, and its 2nd gig on the 27th  is now available on Blu-ray/DVD. Proudly showing off their energy-packed brisk performance, the outrageous greatest hits-like setlist mixing tunes new and old might serve as a superb key to trace and reconfirm their footsteps. The 1st performance of the 26th has been released simultaneously as a live-recorded CD!