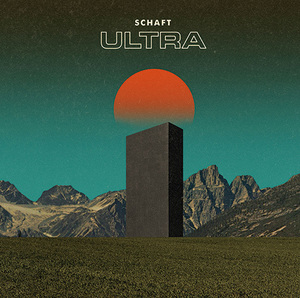 2016.02.25
今井寿(BUCK-TICK)と藤井麻輝(minus(-)/睡蓮)によるデュオの21年ぶりの新作。架空のサイバーパンク映画のサントラのようだ……というのが第一印象だが、近年のインダストリアル景気とは一線を画した内容だ。重厚なノイズ使いと奥行きのある音響からは藤井の偏執的なデジタル処理が感じ取れるが、YOW-ROW(GARI)、上田剛士(AA=)、acid androidことyukihiro(L'Arc~en~Ciel)を迎えた5人でのヴィジュアルにも顕著なように、前面に出ているのは固定メンバーが鳴らす生身のグルーヴ。それがキャッチーな歌メロと相まって、不穏で不敵、硬質で冷徹な音像ながら、有機的な肉体性を宿したダンサブルなロック・アルバムに仕上がっている。冒頭からラストまで、ただひたすらに格好良い。


[English Translation]
The duo of Imai Hisashi (from the rock band BUCK-TICK) and Fujii Maki (from new wave band minus (-) and electronica unit SUILEN) has released a new album for the first time in 21 years. It sounds like a soundtrack of an imaginary cyberpunk movie at first, but it draws a line from the conventional industrial music of recent years. You can feel Fujii's meticulous digital processing from his profound use of noise and the depth of sound, but as is fairly notable in many of the latest visual artworks, what stands out at the front is actually the human groove created by the 5 members, including  YOW-ROW (from the electro rock band GARI), Takeshi Ueda (from the rock band AA =) and yukihiro aka acid android (from the rock band L'Arc~en~ Ciel.) who were welcomed to establish the latest formation as a band. All of that is coupled with the catchy melodies, creating a rock album that is disturbing and fearless with hard and cool sound scape which is also organic and danceable. From start to finish, the album is simply superb.