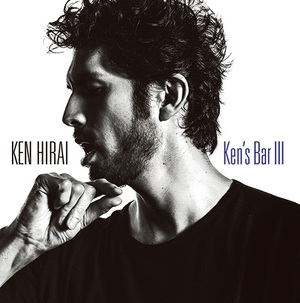 2014.06.20
恒例のライヴ・シリーズから生まれたカヴァー・アルバムの第3弾。サザンからジャミロクワイまで、今回も国内外の多様な楽曲をアコースティック編成で披露しており、主役のジェントルな歌声を存分に堪能できる。静謐なアレンジが中心だが、押尾コータローが参加したブラック・ビスケッツ"タイミング"や、大橋トリオがデキシーランド・ジャズに仕立てた財津和夫"切手のないおくりもの"のグルーヴィーなサウンドも楽しい!
[English Translation]
Ken Hirai "Ken's Bar III"
R&B and pop singer Ken Hirai releases the 3rd of his cover album collection series born from his signature all-acoustic live show series, [Ken's Bar]. From the Southern All Stars to Jamiroquai, once again he has packed the album with a variety of songs from home and abroad, all in an acoustic setting, letting the listener feast on his stellar gentle vocals. The album is built basically around tranquil arrangements, while some are truly popping, such as "Timing" originally by BLACK BISCUITS (the entertainment group put together in a popular TV comedy show) that welcomed guitarist Kotaro Oshio for the recording, or "Kitte no Nai Okurimono (meaning Gift With No Stamp)" originally by composer/actor and leader of pops group Tulip, Kazuo Zaitsu (who is also known as the melody-making 'Japanese Paul McCartney') of which onesome musician, ohashiTrio turned into a Dixieland Jazz tune, both complimented with pleasant groovy sounds!