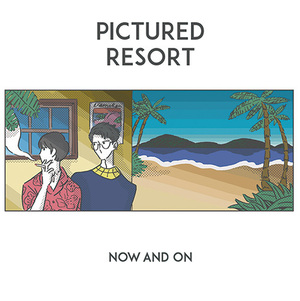 2015.10.16
2014年に結成された、大阪発の4人組による初の全国流通盤。洋楽みたいな音をさらっとやる若手などもう珍しくもないけれど、Pictured Resortが奏でるギターの優しい響き、シンセの儚さ、ヴォーカルのソフトでドリーミーな感触には、ネオアコ・ファンを唸らせる行き届いた立体性がある。歌詞は英語で、曲調は徹頭徹尾メロウ。ルルルルズのモミ、インドネシア産バンドのイックバルがゲスト参加している。


[English Translation]
This is the first nationwide available album of the four-piece band from Osaka formed in 2014. Young artists smoothly playing sounds like Western music are not rare these days; however, Pictured Resort's soft guitar sounds, fragility of the synth, and soft and dreamy feels of the vocals have steric aspects meticulous enough to impress listeners of neo acoustic music. The lyrics are in English and the melody is mellow from beginning to end. It features Momi from the pop band rourourourous and Indonesian pop band ikkubaru.