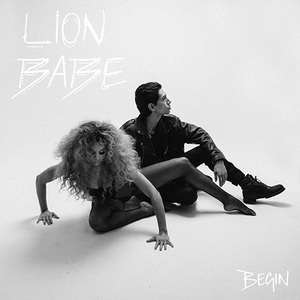 2016.03.04
ヴァネッサ・ウィリアムズの娘ジリアン・ハーヴェイがルーカス・グッドマンと組んだNY発の男女デュオ。ユーニス・コリンズのレアなソウル古典を使った"Treat Me Like Fire"などの既発曲を含む初のアルバムで、ジリアンの気怠く張り付くようなエリカ・バドゥ似の声とアストロ・ロウ名義で制作に関わったルーカスによるループ感の強い電脳系トラックの合体は、まだ見ぬ地平を描いたような斬新さだ。歌声から連想されるネオ・ソウル要素はほぼなく、ロビン・ハンニバルが絡んだ"Where Do We Go"など、国境を跨いだコラボを含む本作に流れるのは、ディスクロージャーとの共演歴も頷けるようなエレクトロ・ダンス感覚。それはアマンダ・ゴーストの関与も含めてビヨンセの越境志向にも通じている。チャイルディッシュ・ガンビーノを招いた"Jump Hi"は初期ケリスのような奔放さで、ゆえにファレル制作のトラッピーな"Wonder Woman"とも好相性。獅子舞のように多種の音楽を乱暴にシャッフルして最前線に躍り出た逸材の逸品だ。


[English Translation]
Vanessa Williams's daughter, Jillian Hervey teams up with Lucas Goodman to form this man/woman duo from New York. This is their first album including pre-released tracks like "Treat Me Like Fire", that features samples from a rare soul classic by Eunice Collins. Jillian's lingering and laid-back vocals which reminds of you Erykah Badu combined with the loopy electronic tracks by Lucas Goodman, produced under his other artist name Astro Raw, creates a brand new world. Neo-Soul elements that are associable with Jillian's vocal are almost nonexistent. Flowing throughout this album is the feel of electro-dance as seen in tracks like the border-crossing collaboration with Robin Hannibal, "Where Do We Go". After all, this duo has worked with Disclosure. Taking into consideration Amanda Ghost's involvement too, their cross-border inclination is similar to that of Beyonce. "Jump Hi" featuring Childish Gambino is as carefree as the early works of Kelis which matches perfectly with Pharrell's trippy "Wonder Woman." "Begin" is a gem and a masterpiece that made its way to the frontline by wildly shuffling different genres like a traditional lion dance.