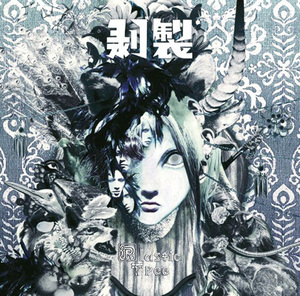 2016.01.13
個々でのソングライティングを突き詰めたミニ作『echo』を経て、その手法を改めてバンドならではのダイナミズムに落とし込んだフル・アルバムが完成。エレクトロニックな質感の先行曲"マイム"やタンバリンが打ち鳴らされる"インソムニアブルース"、さらには"ハシエンダ"という曲もあったりと、いつにも増してグルーヴィーでライヴ映えしそうなナンバーが並んでいる。ほか、疾走感のある"告白"などを挿み、シンセをフィーチャーした本作中もっともパンキッシュな"スラッシングパンプキン・デスマーチ"まで基本アッパーな曲が続くが、そのぶん最後に収められた"スロウ""剥製"という2曲のミディアム・バラードの音響的な美しさがより引き立ち、作品に深い余韻を残している。


[English Translation]
Plastic Tree  "Hakusei"

After their release of "echo," a mini-album in which each member pursued songwriting individually, Plastic Tree has released a full-length album which was created revamping their previous approach this time to throw down the magnificent dynamism of a band. The lineup contains numbers groovier than ever that are sure to stand out at their live performances, including the pre-released "Mime" with its electronic quality, "Insomnia Blues" with the beats of tambourine, and "Hacienda". Apart from these, the album is basically lined up with mood-lifting up-tempo tracks, -from the sprinting "Kokuhaku (meaning Confession)" all the way up to the synth-featuring "Slashing Pumpkin Death March", the most punkish track in the album. For this, the acoustic beauty of the two medium slow ballads "Slow" and "Hakusei (meaning Taxidermy)" that finish the album is all the more outstanding, giving the album a deep lingering sensation.