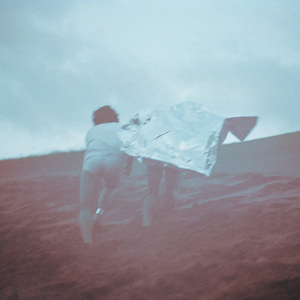 2016.05.31
初のミニ作から約半年を経て、〈9次元〉をコンセプトに掲げたファースト・アルバムが完成。海外インディー勢から影響を受けたシンセ・ポップ/ニューロマな作風を受け継ぎつつも、その流れのなかでYMOを再発見したかのように、どことなくオリエンタルな雰囲気を持った楽曲が新鮮な印象を与える。曲によっては現行のインディーR&Bに対する目配せも感じられ、独自性と時代性の両方をしっかりアップデートして見せた。


[English Translation]
The 5-piece synth-pop band YOUR ROMANCE has delivered their first album in roughly 6 months from their first mini-album. Setting [9 dimensions] as the concept, this album leaves a refreshing impression with the tracks of somewhat oriental atmosphere. It is as if the band had been inheriting the synth-pop/New Romantic styles from the peers in the international indie field, but at the same time rediscovered YMO while doing so. Sometimes offering a glimpse to their consciousness to the latest indie R&B affairs in their tracks, the band has clearly and firmly managed to update both their uniqueness and spirit of the times.