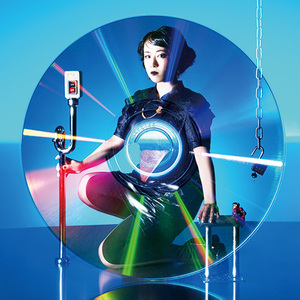 2017.01.23
独自の表現欲をオリジナルに昇華してきたテンテンコがメジャーでの初パッケージをドロップ。illicit tsuboiやLogic System、JINTANAらコラボ相手ごとの解釈で、ノイジーな低音が響くインダストリアルから可愛らしいテクノ歌謡、チルウェイヴな雰囲気まで多彩な全7曲。音の振り幅やエッジーな姿勢を窺わせる自作詞によって、型にはまらない彼女の生き方を体現した仕上がりに。耳馴染みのいいキャンディー・ヴォイスも素敵。
[English Translation]
Tentenko - "Industrial Products"
Having rendered desire for expression into her own distinctive touch, former anti-idol group BiS member Tentenko finally makes her major debut with "Industrial Products." Featuring gifted collaborators like illicit tsuboi, Logic System and JINTANA, her first mini album comes with seven tracks that show a variety of their takes on her character: a roaring bass-heavy industrial, a cute, retrospective techno pop and a chillwave-tinged tune. Thanks to her lyrics that unveil her extensive sonic range and edgy trait, the album represents her unconventional attitude to life. Her intimate candy vocal also stands out.