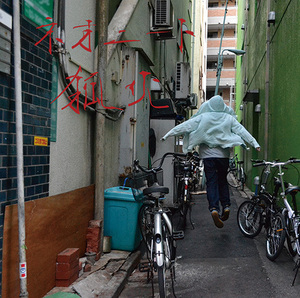 2015.06.22
ボクサーで元2階級王者の八重樫東がTVで紹介するなど、その歌詞の世界が共感を広げる狐火の7作目。派遣職を離れ、音楽と不安定な生活をあえて選んだ彼のいまは、なによりタイトル曲で表現されている通り。精一杯上を向くことに希望を見い出す一方、将来の不安を切り離せぬその〈32才のリアル〉は、"派遣契約終了前夜"でより葛藤を伴って身に迫る。元BiSのテンテンコとの共演曲もあり。


[English Translation]
Kitunebi  "Neo Neet"

Attracting more and more followers with empathy for his exceptional words world as highly applaused by the former two-division world champion boxer Akira Yaegashi on TV for example, the heart-shaking lyrics-expert/rapper Kitunebi has released his 7th full-length album. Dared to pick a rather unstable music-focused life over his previous temp-staff status, the title track literally describes his current mode of being. Just like finding some hope in the course of positive approach while still feeling insecure about a future aspect of own life, the 32 year-old's reality is sharply revealed especially in "Haken Shuryo Zenya (meaning The night before the expiration of my temp staff contract)" that firmly conveys certain emotional conflicts. The album features a joint-tune with Tentenko (ex-member of disbanded idop group BiS) as well.