コラム
RIP Ken Shimura: the man who tugged people's heartstrings of laughter and has gone like the wind
Exotic Grammar Vol.68-1
2020.06.10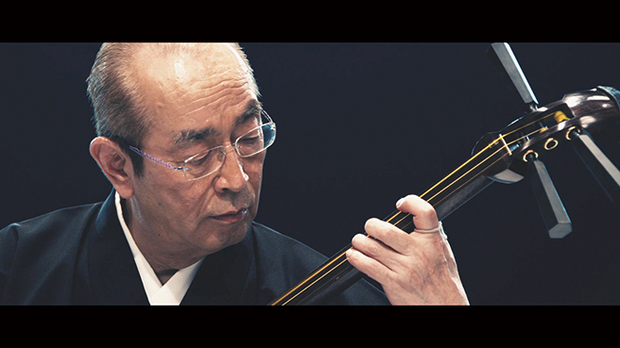 The man who tugged people's heartstrings of laughter and has gone like the wind.
"Albums, remember those? Albums still matter. Like books and black lives, albums still matter." It was Lord Prince who delivered this message at the appointed speech for Album of the Year at the 57th Annual Grammy Awards, 5 years ago. And on the other hand, it was Ken Shimura who left such notes about charms of Albums as "LP has same composition as a song", "Having A and B side was good, too", and "To find such a good set of sequences on both sides was a great pleasure of listening to it." Unveiling his whitewashed mask of "clueless feudal lord" surfaced his passion for soul music. He was a genuine soul music lover to admire analogue discs and contribute reviews to music magazines. However, he tended to close his reviews with such punch lines which belonged to the those of the comedy as "Well, it's no less than the plot of my skit for the TV show." or "Putting all the elements into flow of the show is always my goal." But it was a charm of his writing.
"Records hunting? Regrettably, I have been a bit off from it past one or two years. Too many new ones are on the market, and its trend changes quickly. Too hard to catch up with them, and I realize nothing stays with my taste after all. Now I am into the Enka by Ikuzo Yoshi at night. His Album compiling greatest hits is now available, and this time of the year is the best for music like his. When I met (Masashi) Tashiro-kun for the first time, we often discussed our favorites... But now I am just taking his straight tips. Tashiro-kun is young enough to have an open mind to new ones and gives me such advices as 'Play this song over that scene. It surely will work fine.'" This is a quote from the interview of special article, appeared on 8 pages with 2 colors for a weekly magazine.
It was approximately 4 years before Fuji Television had moved to Odaiba (beginning of 1993). At that time, he was the 42 year-old entertainer with 25 year-career, enjoying high rating by domestic viewers to 2 TV shows produced under his name, Daihoubudaa ( = I'm all right) and Bakatono ( = clueless feudal lord). At the time, he was obviously in the middle of one of his peak season, and hardly had time for listening to his favorites. "Just a few minutes before closing my eyes are for them." I remember first encounter with him. It was a cafeteria at the head office of the TV station in Kawada Cho where I was allowed 30 minutes interview to him.