Kazuki tells us the story-behind-the-story of his come-back
Read how Crossfaith overcame the greatest challenge of the band's history
Written by: Kazuki Takemura (Crossfaith)
 
Hi y'all! Kazuki on guitar here. The rainy season has kicked in, and it's really damp and muggy and sticky and everything, so here I am staying in rather than out, entertaining myself with becoming friends with melancholy.
Which brings us to my reflecting on the one-man tour at the ZEPP (live music hall) venues last September. Going a bit back, it goes something like this…
The [CROSSFAITH ZEPP ONEMAN TOUR] took place in the 3 cities, Osaka, Nagoya and Tokyo in September 2015.
Throughout the history of the band, we had never experienced a one-man tour of that scale. That alone was absolutely amazing in itself, but in a way apart from that, the tour had a very precious and special meaning for me personally.
So how special, some may ask. Well, forgive me to take you further back to explain. 
Many of you would know that, last January, I was diagnosed with cerebral hemorrhage, yes that's 'bleeding in the brain', that mercilessly left me with an impairment that made it severely difficult for me to play the guitar. Given that, I was forced to go on hiatus and suspend playing the live shows, and to go under treatment.
【Announcement from Kazuki on Indefinite Hiatus (Japanese)】
‪http://www.crossfaith.jp/jp/news/80/469/
It was devastating when I first found out about the disease.
The doctor told me of the possibility of "considering a profession other than a guitarist", and that was the moment my mind went blank – totally. I remember so vividly the staggering effect it had on me.
I was completely torn - heart shattered to the incomprehensibly massive fear and dread.
Days from then were spent with my head in my hands. Times lost in thoughts would be taken over by despair, all coming and going in turns.
Still, even in such a hollow shell-state I was, there was one thing I found an answer for.

"Crossfaith goes uninterrupted."

My desire was for the band to continue playing, even if it meant to invite a support guitarist as replacement.
I talked to the members about my idea, which was responded to with grave looks on their faces. Well, wouldn't that be expected? I mean, we had never had to undergo any such difficulty of this gravity, and I can only imagine how much mixed emotions they were having to fight.
Even so, "Gotcha!" was the simple and short answer, - the most reassuring answer I could get. They cared for my health and kept encouraging me 100%. "Just get your ass back here, we know you will!" Nothing more than these plain and trusting words kept me as strong to battle the hardship.
Then on, the band got on back with the live performances under the new arrangement welcoming a support guitarist.
Just as Hiroki had debriefed you in the previous article, the band kept going magnificently like they would, playing both domestically and overseas.
※ Click here to read Hiroki's previous article of the series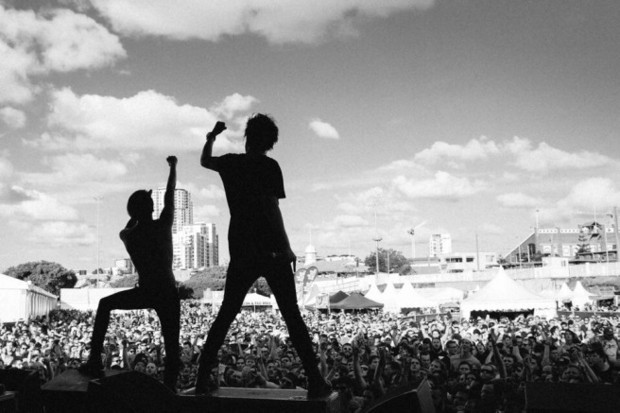 While everyone was buzzing around the globe from country to country, I was at home, diligently working on new tracks for the new album "XENO" alongside working fervently on my own rehab.
And then in April, I managed to join the members to get working on the recording for the album in LA.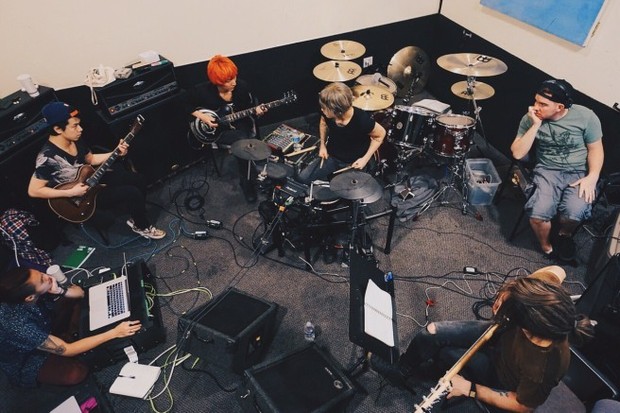 Now, to think about it, I must admit that I wasn't quite in an 'ideal' state. Actually, it was pretty pathetic, I was far from it, and my emotions were on a constant up-and-down roller coaster. There were even times that things simply didn't matter enough to me.
The other members were simply drained, weaving their way through the almost-daily shows to work in-and-out on the recordings, and the atmosphere was really sluggish. Unsurprisingly, getting on with the recording itself was becoming a bit of a task in itself.
After all we'd gone through, we still made it to the completion of the album, "XENO" and just when we realized that simple fact, the joy turned on the waterworks. Sheer tears of joy.
Because we had proven to ourselves that we are capable of producing works of supremeness, that too, the highest in the band's history, even at the hardest and challenging of circumstances. Without a doubt, that simple accomplishment translated into unshakable confidence, and it was a time I was once again convinced of the strength and capacity of Crossfaith.
Now, all these amazing feelings led to another, and eventually, a new and powerful wave of thoughts surged strongly within.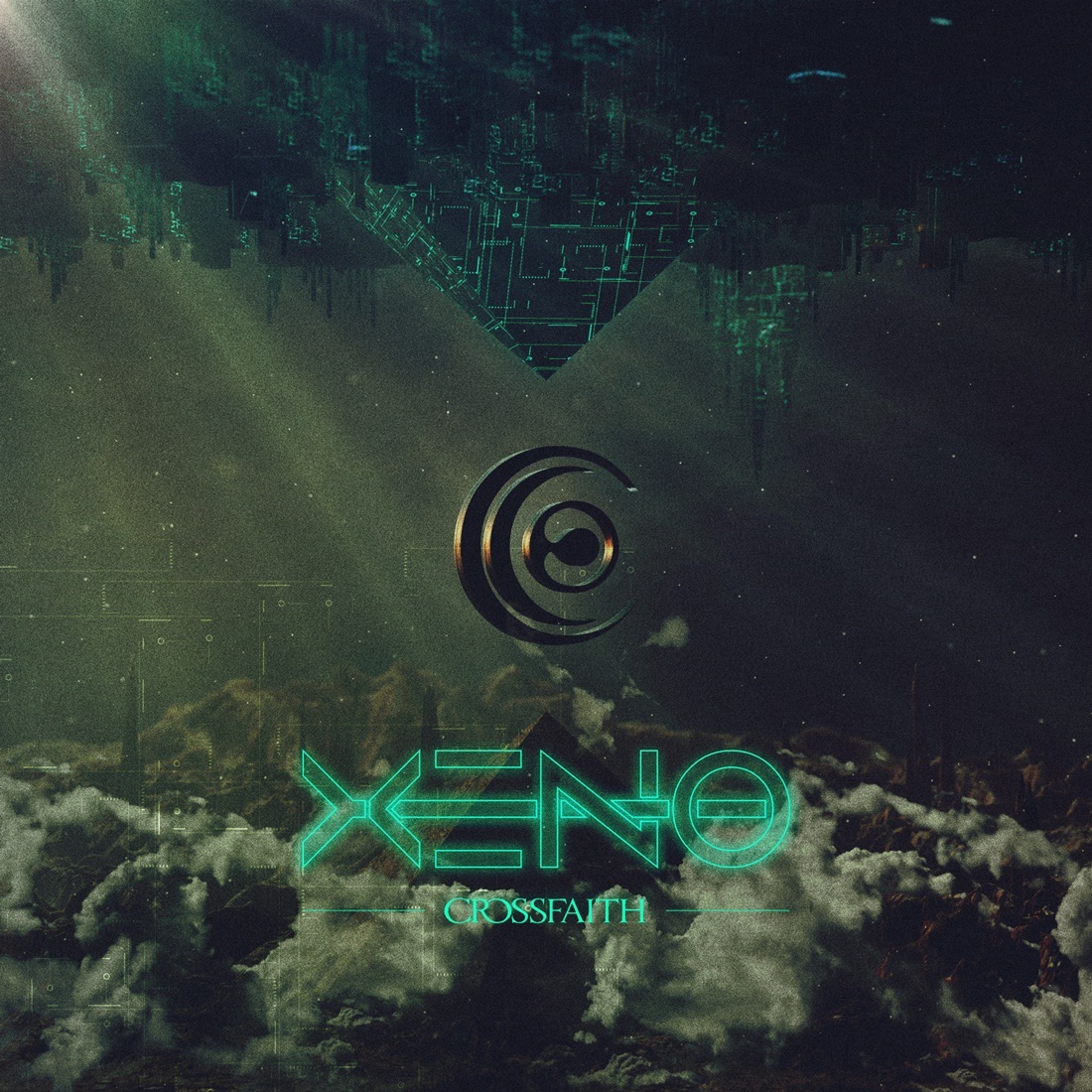 Crossfaith
XENO
LUSTFORLIVES/ARIOLA JAPAN
(2015)
"Together with this music, I want to see the same view from the same place as the members."

It was the moment when all that I wanted to do and desired for became clear to me – something that emerged from the sense of absolute void I was forced to feel during my time away from the band as I passed time to heal.
I broached my intentions - my wish; "I want to be there on the stage of the one-man tour in September."
Mind you, I was not in a fully-functioning state. The impairment from the aftereffect was still there, and I had only brought myself up to the level where I could only manage to play the guitar, and of course there were songs I wasn't able to fully perform. The members, they were all aware of this, but you should have seen the grins they put on their faces.
With all readiness, "Of course, bring it on!" was the response – as if it was a moment they had been waiting for.
Knowing how cheesy this may sound, it was one of those reassuring moments that made me feel the powerful bond of the band, as well as the very reason I want to keep playing in this band.
Meetings after meetings followed since then, in order to figure out what we were to cover and how we were going to play out the tour. Excitement rose as we worked out the details, but more than anything, my heart was leaping with joy with the thought of being able to be back on stage with my boys after such a long time.
And then came the day of the live concert - the 20th of September.
The place to kick off the tour was the one and only city, Osaka –our hometown.
Entering the venue, what jumped into the eye was the grandiose setting built on the stage, good enough to wow all of us. An elaborate rehearsal took place in the midst of the heat, me grinning here and there, sucking the air and atmosphere of the whole thing I had missed for so long.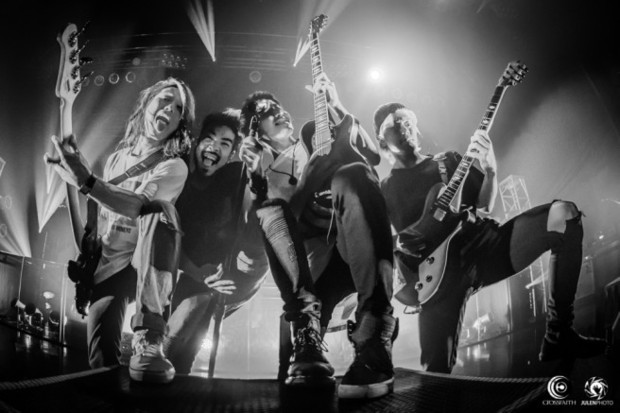 Post-rehearsal hours are usually spent with us playing our favorite music, basically chit-chatting as we please with the members and crew. Normal business like that, for us, is pretty fast and furious. Actually, Crossfaith must be more on the loud side, compared to other bands. But once you get used to it, it somehow gets pleasing. "This. Yes, it has to be this," – there was even this sense of relief being back there.
Time ticked by, doors were opened, necessary and appropriate measures all in place. In comes the audience. The venue starts to fill up, shake and buzz. Heat storms and rises. And time draws closer and closer.
We pull our sleeves through our performance outfits and get prepared to get out there. Funnily, the moment I was to get on stage after such a long time was right before my eyes, but yet, I was somehow strangely calm and composed. Or, perhaps I wasn't really much under the realization that I was able to perform on stage, even at that point.
Meanwhile, time kept ticking and the last minutes before curtain time arrived. "So, here we go lads!" As if to reaffirm our spirits, we got into a circle, roaring and screaming from the top of our lungs as if to raise each other's drive and in the meantime, the sound effects of "System X" that marked the beginning of the show started to play in the darkness of the hall.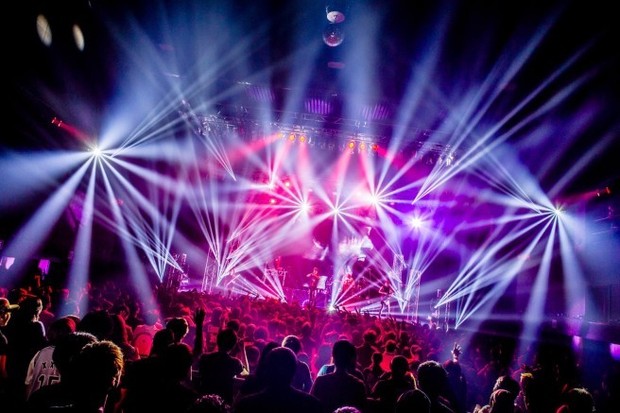 The show that night was formed in two parts.
To make it simple, we brought together many of the songs I wasn't able to play yet to the first half of the show and have the supporting guitarist do the job. I was to take his place in the latter half to play my lot – that was the plan.
So, for the first half, I was there at the wing, watching the members kick ass on stage, having a hard time restraining my elated and worked up drive to get up on stage with them.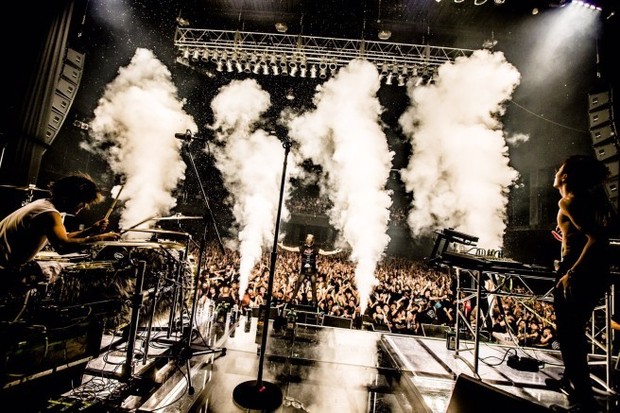 Without knowing, my body was moving to the beats, and I was losing my calm. I guess the fact that I was actually getting up on stage was finally kicking in. What was Mr. Calm five minutes ago seemed to have lost it completely.
Half of the show had gone by. I was heated up, both physically and mentally, and finally, it was time.
A huge monitor set up right above the stage started projecting the special video effects signaling my entrance to the stage.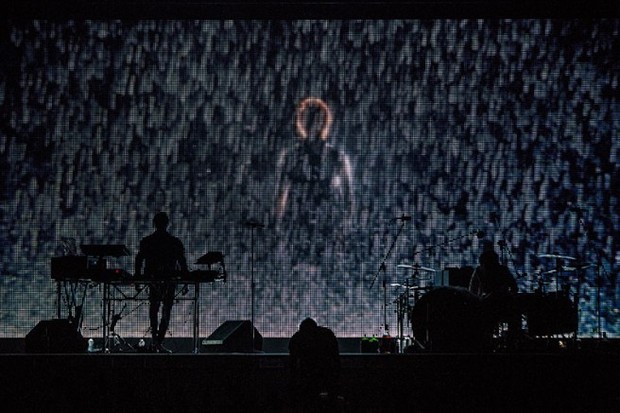 I took a deep breath, and made my way to the stage, step by step.
When I got in place, blinding rays of light from the spotlight caught me, glaring down recklessly on me.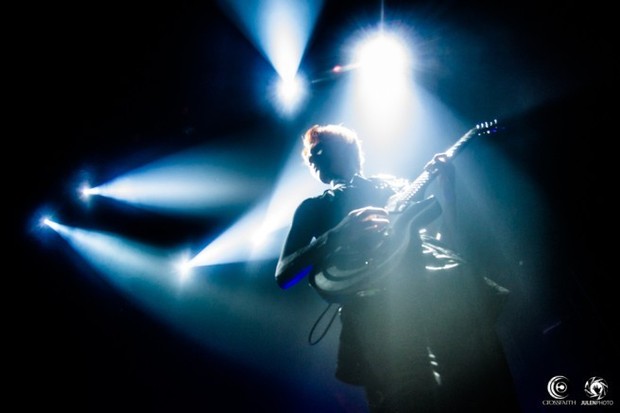 That very moment, I caught a glimpse of the faces in the crowd, all spellbound. But in an instance, it was taken over by piercing scream-like cheers. Yes, that was the plan from the very beginning – to make it a surprise. For that reason, no information of my coming back at this show was made official prior to the performance. And fantastically, I was greeted by the gobsmacked reaction, just as expected.
Now, I, normally, would be laughing up my sleeve, but this time, the roaring cheers and shouts simply rushed through my body as the most pleasurable sensation, and this kick that I had longed for so much simply sent me into a heavenly state. Right – I was the one spellbound.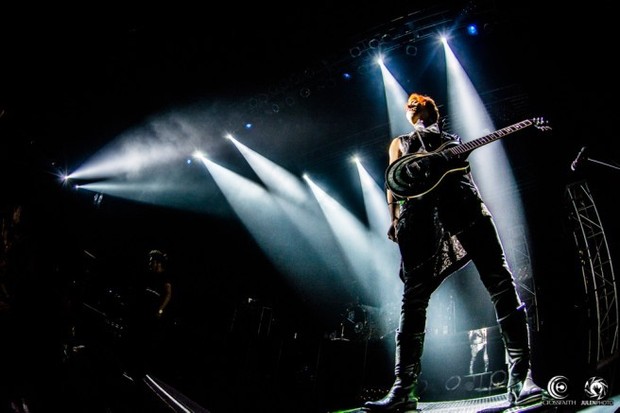 But then, the 4 beats count by Tatsuya that followed brought me back to my senses instantly, and the song "Monolith" was the first one we sent blasting out.
From the moment I strummed the very first note, the thing I had accumulating secretly within simply exploded and blasted off.

The gravity of the suffering and pain until then served to amplify the joy and fun into something I had never experienced before. The view I was so used to seeing from my usual spot had a new light to it, shimmering and glittering in a way I'd never seen before.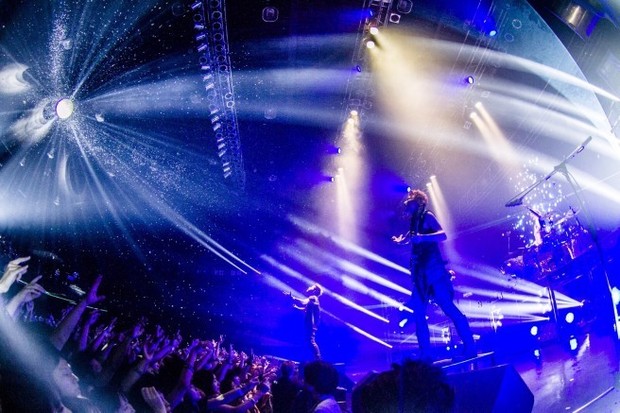 So many people were showering me with the words "Welcome back!" I took in each one of them and kept playing my guitar as if I was possessed, as if to live up to the voices of the fans that made me once again realize that I was finally back.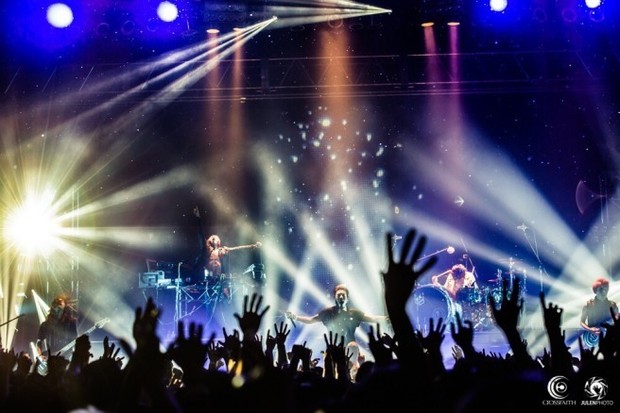 The energy of the hall quickly reached climax and everything was in full throttle. But you know how anything you love doing goes by all too quickly? We were soon left with one last song, and we welcomed Tama, the support guitarist on stage. In the team of 6, which is the same format as Crossfaith today, we played the final song, "Leviathan".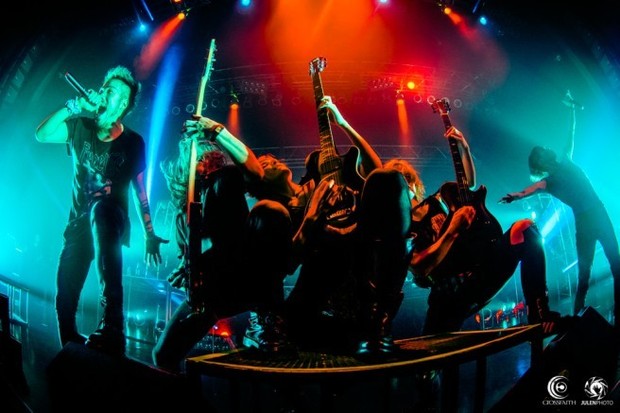 I had devoted every single heartbeat and every fiber, my body and soul to our music, up to the very last note. I felt my heart swell with emotion seeing the faces of the fans who gratefully appreciated our performance.
There were times when my heart was torn and shattered, and made me want to simply flee from the pain – actually, from everything. Still, there is no other word but simply 'awesome' that describes how it was to be back in the place I had longed to.
Happiness. It was true happiness for me.
So please, let me sincerely thank each one of you who are always there to make such an awesome place as awesome can be! 
And even while the atmosphere was sizzling with excitement, the fantastic night in Osaka finally had its curtain drawn.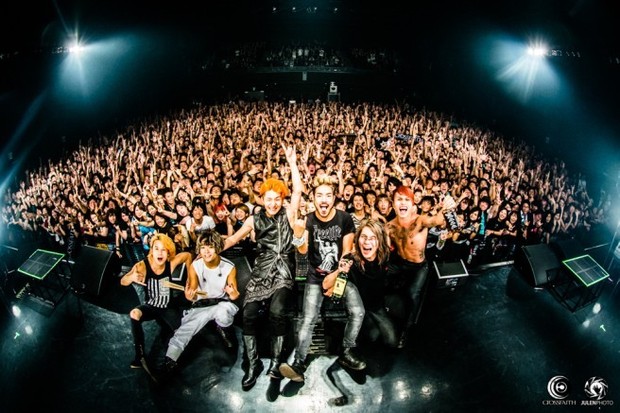 So there we are, that's the story behind the story of our one-man tour - which makes it all the more precious and special for me.

"Take nothing for granted."
I guess I got to learn the hard way these words that has been passed down from our forerunners for many generations.
At the same time, I also learnt that light will shine on those who don't give up. I now take these words to live by.

Thanks for putting up with my lengthy personal play-by-play commentary.
I hope to keep going against the expectations of you guys, in a good way, so do keep an eye out for the future activities of Crossfaith. We will be kicking ass, seriously!
Life is Sweedish!
Kazuki
★ Click here for details of future show dates etc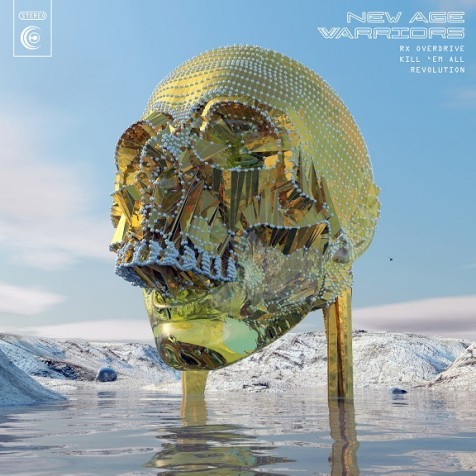 Crossfaith
New Age Warriors
ARIOLA JAPAN
(2016)