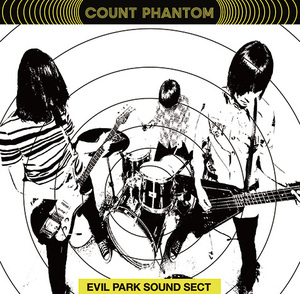 2016.04.11
PANICSMILEがサイケ・ガレージ化したような、めちゃくちゃ痛快でとんでもなく格好良い3人組が名古屋から現れた! 猛烈なドライヴ感と強烈なグルーヴを保持しつつ、ほぼ3分弱の間で繰り返される細切れ展開とテンポ・チェンジ。そうしたある種ハードコアなサウンド上で躍る素っ頓狂な言葉。ノーウェイヴ×プログレ×モンド~カルトな楽曲の連続に頭がクラクラ、最高すぎて笑いが止まらない。プロデュースは増子真二!


[English Translation]
An extremely delightful and exceptionally groovy trio suggestive of a psychedelic/garage-rock version of PANICSMILE (punk band that has influenced Japan's punk and rock scene), has emerged from Nagoya (the largest city in the central region of Japan). Retaining the tremendous feel of driving energy and intense grooves, the unfoldment of tunes and tempo changes take place quite often in the less-than-three-minute tracks while unfitting, silly words hop and jump around on such hardcore-ish sounds. The series of no wave, progressive rock, mondo, or cult numbers make me feel lightheaded and it's so good I can't stop laughing. Shinji Masuko (member of modern psychedelic band DMBQ, and rock band BOREDOMS) serves as producer!