コラム
作曲家・三枝伸太郎、小田朋美や北村聡ら含む若手最強室内楽団率い輝かしい旋律の糸で織りあげた音のタペストリー
2015.12.07
Shintaro Mieda  "Orquesta de la Esperanza"


By: Shinichiro Tokunaga


The first release from the OTTAVA records label is from a talented young chamber orchestra, who gives us the feeling of the advent of a new era!
Shintaro Mieda, a composer who has provided a number of works for film and play, finally presents his long-awaited album to the world. It is like a tapestry woven with numerous shiny threads of melody, and at the same time, there lurks lunacies in every detail, which make listeners excited every time it is played.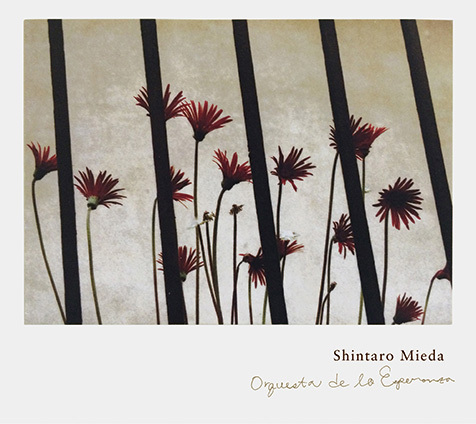 三枝伸太郎
三枝伸太郎 Orquesta de la Esperanza
OTTAVA RECORDS/カメラータ
(2015)
The shift from his original number "Hitominonakano Umi - El Mar en Los Ojos (meaning Ocean in the Eye)," which exudes the elegance as if in a classic tango music piece, to the only cover track "Libertango," which is originally by Piazzolla, is symbolic in this album. In a narrow sense, tango is a term describing a rhythmic form, and in that sense, "Lebertango" is not tango. Rather, it would be possible to assume that the piece was titled with the coined word of a combination of 'libertad,' which means 'liberty,' and 'tango' in order to express that 'this is not actually tango but something else that was born from tango.' And here, 'liberty' doesn't necessarily mean just improvising and playing around. The very liberty that Piazzolla was aiming for was to play freely by incorporating various ideas while keeping the original groove of tango at the basis. This is completely opposite to the sleazy idea of imitating superficial styles or having a well-known number or two, just for the sake of the album.
Following the pianist-cum-composers in his generation such as Miho Hazama or Tomomi Oda, Mieda's debut feels like a start of a new era. The three learned academic technique of composition at Kunitachi College of Music, Tokyo University of the Arts, and Tokyo College of Music respectively. Having the great use of strings is a trait shared with the other two, though, Mieda particularly pursues the beauty and pleasure in string ensemble, in which Satoshi Kitamura's bandoneon, Hitomi Aikawa's marimba, and Tomomi Oda's voice add the sparkle to the whole. Since all the members of the core sextet are still in their early thirties, they sure deserve being called the 'talented young chamber orchestra.' Toru Nishijima, the bassist Pablo Ziegler adores, also took part in this album and should not be missed.

"la Esperanza" - an orquesta by the name of "Hope." They emerged not as a dream that takes eons to come true, but as the near future to come.