柴田聡子 『いじわる全集』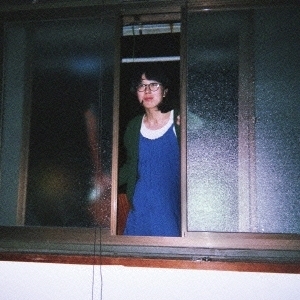 2014.06.18
初作『しばたさとこ島』で注目を集めたシンガー・ソングライター。その後、山本精一や岡田徹らのユニット、ya-to-iのアルバムに参加し、ヴォーカルや楽曲提供で大きな役割を果たすことでヴェテランたちを唸らせた彼女の新作は、全編アコースティック・ギターの弾き語りでセルフ・レコーディングしたもの。テニスコーツの植野隆司が2曲のみエレキ・ギターでクレジットされているが、漁師や元ロックスターが登場するユニークな歌詞とひねくれた鼻歌みたいなメロディーが生み出す独自の世界は、ますます磨きがかかっている。ちょっとシュールで、ナンセンスなユーモアを滲ませながら不意に心に触れる叙情もあって。そんな油断できないおもしろさ満載の歌が、1時間たっぷり楽しめる無敵のアルバム。
[English Translation]
Satoko Shibata "Ijiwaru Zenshu (meaning The Collected Works of Ill-nature)"
After singer-songwriter Satoko Shibata gained popularity with her first album, "Shibatasatoko-jima (meaning Island of Satoko Shibata)", she participated in the production of the album by ya-to-i, a music project formed by musician/writer and former BOREDOMS member Seiichi Yamamoto and former Moonriders keyboardist Toru Okada, and by taking large roles of performing as the vocalist as well as writing songs for the album, she masterly impressed and won high praise from these veteran artists. The latest release this time is a self-recorded album with every track being sung-along to acoustic guitar, though on 2 songs only, Takashi Ueno from folk/avant-garde band Tenniscoats is credited on electric guitar. The one-of-a-kind original world formed by highly unique lyrics, for instance about fishermen or ex-rock stars, and humming-like twisted melodies has obviously been polished to an even higher level, while some string of words are still a bit surreal and humor-mixed nonsense but would unexpectedly pull at the heartstrings of the listener. An undefeatable ample one-hour's listen to an album full of insidious fun and excitement.