インタビュー
An interview with Kiyoshi Kurosawa, the winner of Silver Lion Prize at the 77th Venice International Film Festival, talks about "Wife of a Spy"
2020.10.16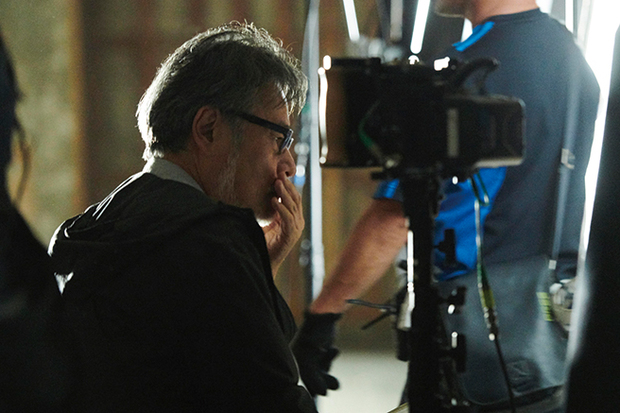 Behind the flashback of earlier Hollywood movies, the seduction of creating a fiction out of nothing.
"Although the authentic representation of a period had been difficult, I found it was not only me but all the staff who enjoyed and shared exciting experience to keep tension and fulfillment coming from the creation of a world out of nothing based on the fiction. Compromising the reality and trying no other alternatives, as always with us, is not the reason to shoot. We make film just to create the reality. It was like going back where we started making movies with everybody's enthusiasm involved. You know, even after detailed background research, still we are never to be guaranteed much as to the legitimacy of our choice of the costume. We employed moulds of clothings of the time, and still retained as many choices in their color with regardless of their legitimacy. So, all the costumes were tailored by ourselves. However, my threshold of choice inevitably reflects the quality of earlier Hollywood movies. Only cinematic owns importance in my decision making. With my recollections of Hollywood movies at heart, I film the drama. I am just a cinephilia..."
The story which gradually unveils restless and damaged relationship between a man and a woman appearing as an ideal couple exactly overlaps the fluctuations and the ruptures in history and politics those days and that overwhelmed me. The husband pursuing the freewheeling life under wartime regulations, and his wife who loves him and nevertheless is incapable of abandoning her innocent patriotism. At least, I have never seen a romantic drama emphasizing historical and political background to this level among Japanese films until now.
"Surely, either I have barely seen a film like this in Japan. I though that the plot written by Ryusuke Hamaguchi and Tadashi Nohara was the authentic one in Europe. I can hardly ever conceive such plot as rendering persons loving and cheating each other. The one thing that bothered me most was where to end the story because of historical nature of it. The romantic or suspenseful drama can find its own ending, but the historical one is the open endings. The history develops its own story with airstrikes or the end of war. Just because the story has unusual historical backgrounds behind, pure romantic or suspenseful approach leaves something unapproachable. Even now I really don't know which ending was right."