山本精一 『ファルセット』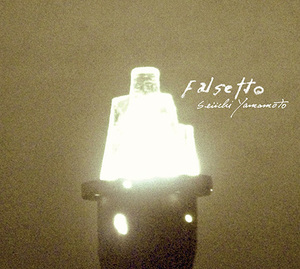 2014.08.15
魂の秘境をさすらうシンガー・ソングライター、山本精一。オリジナルとしては2年半ぶりとなる新作は、千住宗臣がドラムで参加した以外、すべての楽器を山本が演奏。淡々としたヴォーカルの背後で、サイケデリックな空気が霧のように立ち込めていく。一見、シンプルに作られているようでいて、焦点を合わせようとすると輪郭がぼやけてしまう不思議な歌。聴けば聴くほど、その世界から抜け出られなくなる。
[English Translation]
Seiichi Yamamoto "falsetto"
Leading and participating in numerous bands and projects including the famed noise rock band Boredoms, renowned multiple player/singer-songwriter/composer/producer Seiichi Yamamoto is literally wandering his spiritual land of mystery.  On this 1st original new album in two and half years, Yamamoto played all the instruments himself, except for the appearance of highly-acclaimed drummer Muneomi Senju. Behind the flat and unemotional vocals, you will feel the psychedelic air vaporing like fog all over the place and moreover, you may be amazed to find the lineup of miracle songs. At a glance, they look just simply made while as you get closer, less will be in focus, especially the outline ends up blurry and blurrier. The more you listen to it, the less likely you are to escape from his own mystery land.