吉井和哉、アルバムというフォーマット活かし清々しい境地に至るまでの心模様をドキュメント的に綴った古巣TRIADからの復帰作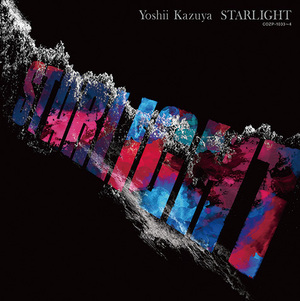 2015.04.13
古巣TRIADへ復帰し、先行曲"クリア"で胸のすくような歌を披露した吉井和哉。続く7枚目のアルバムでは、そのフォーマットを活かして、清々しい境地に至るまでの心模様がドキュメント的に綴られている。歌詞にしても、〈この世に確かな保証などない〉〈縮こまった昨日よさよなら〉といったフレーズにまずは反応してしまう。そんな威勢がいい序盤の一方、苦悩に足掻く姿を思わせるミッド・チューンが並ぶ中盤では、お馴染みのセクシャルかつコミカルな言葉遊びと力強いバンド・アンサンブルを通して、物事が表裏一体であること、さらには死の存在なんかも徐々に薫ってくる。それらを踏まえてラスト直前の"STRONGER"を聴けば、岐路に立ついまの彼がリアリティーをもって想像できるはずだ。
[English Translation]
Kazuya Yoshii  "STARLIGHT"
Kazuya Yoshii, known as the singer-songwriter and the ex-vocalist of the famous rock band, THE YELLOW MONKEY, has returned to his old nest, TRIAD label and revealed refreshing vocals in the pre-released single "Clear". In this 7th album, he takes advantage of the format of an album to express how he underwent a change of mind to attain this decisive state, as if putting down on a document. Even with the lyrics, I can't help reacting to phrases such as 'there's no guarantee in this world' or 'farewell to a cringed yesterday.' On the contrary to the powerful mood in the first tracks, mid tracks in mid-tempo tunes gradually imply struggles, two sides of the same coin, and even death through the powerful band ensemble and his well-known play of words that show his sensual but yet comical aspects. Listen to "STRONGER," the second to last, and you should be able to imagine him in the flesh standing at the crossroads.