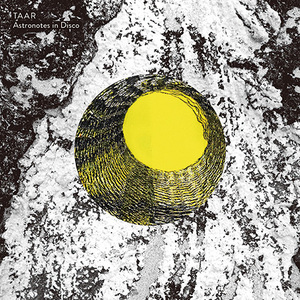 2017.03.23
ROC TRAX時代から次世代を担う存在として注目されてきたDJ/プロデューサーが放つ、4年半ぶりの新作。ユルめのビートを軸としたスローモーなディスコから、自身のヴォーカルを注入したバレアリック・ハウスまで、心地良い浮遊感に包まれる多幸性のサウンドは、まさに彼らが提唱する〈MODERN DISCO〉そのもの。iriを迎えたコズミックな"Come Together"など、良質なポップソングとしてもアピールできる快作!
[English Translation]
Having gained attention as a promising next-generation artist during his time on the ROC TRAX label, Japanese DJ/producer TAAR drops his first album in four and a half years. "Astronotes in Disco" is the epitome of what he and his peers call 'MODERN DISCO' as it ranges from a slo-mo disco based on laid-back beats to a Balearic house infused with his vocal, creating a euphoric sound blanketed in a pleasant floating feel. Including the cosmic "Come Together," which features Japanese singer-songwriter iri, this stellar album also works magic as a quality pop effort!