ヤンプ・コルト新作はやくしまるえつこやUAなど女性ヴォーカルの個性を活かした、独創的かつカラフルな歌ものアルバム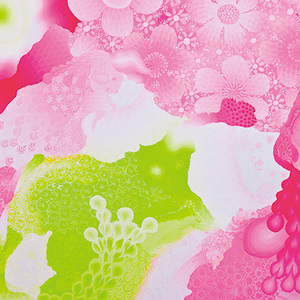 2015.04.13
ヤンプ・コルトの新作は女性ヴォーカルをフィーチャーした歌ものアルバムだが、その参加ヴォーカリストがUA、こやまよしこ(ex.ネーネーズ)、一十三十一、さや(テニスコーツ)、やくしまるえつこ etc.個性的かつ第一線で活躍する才能ばかりで、参加ミュージシャンも内橋和久、芳垣安洋、U-zhaan etc.ジャンルを越えた凄腕が勢揃いしている。ヤンプ・コルト自身作詞、作曲、演奏、レコーディング、ミックスまでもを手掛け、その個性派揃いのヴォーカリストを活かしたプロデュースワークで、非常に独創的かつカラフルな素敵な歌ものアルバムに仕上がっている。
---
プロデューサーからエンジニアまで多様な肩書で活躍する鬼才の新作は、さまざまな女性シンガーを迎えた歌ものアルバムの第2弾。島々を巡る船旅をモチーフにしており、一十三十一がハワイアン調で贈る"Kiss & Gold"やUAの歌とスティールパンが絡む"言葉ならいらない"などトロピカルな装いの楽曲が並んでいる。とことんドリーミーながら、内橋和久らが支えるアンサンブルが時に見せるスリリングな展開も魅惑的だ。
[English Translation]
yamp kolt  "Chewing"
Well recognized for the extensive work under different titles from producer to engineer, outstandingly gifted artist yamp kolt's latest release emerged as his 2nd vocal-main album, featuring various gorgeous female singers. With islands-hopping cruise as a theme/motif, the new release briskly exhibits plenty of tropical tunes such as Hitomitoi's Hawaiian-ish "Kiss&Gold" and UA-meets-steelpan "Kotoba nara Iranai (meaning No Words Needed)". Thanks to the notable supporting ensemble including Kazuhisa Uchihashi (guitarist and composer), this absolutely dreamy piece fascinatingly unfolds some thrilling elements as it goes.