コラム
なぜ祭りは人々を熱狂させるのか? 日本の盆踊り・祭りを巡る大石始が、著書や監修CDを通じて伝える〈マツリズム〉の魅力
2016.08.31
Hajime Oishi's 2016 work ranges from Tokyo Ondo to
Japanese takes on bossa nova
Written by: Kazuya Ono
Bon Odori is where it's at. And this summer, Hajime Oishi is where it's at. Last year, he published "Nippon Dai-Ondo Jidai (meaning The Greatest Japanese Ondo Era)" for the publisher Kawaide Syobo Shinsya. The book is based around "Tokyo Ondo," exploring the history of 'ondo', a traditional Japanese music genre played with a distinct swung rhythm of 'do-don-ga-don.' Recent years have seen the renaissance of Japanese traditional culture, which was seemingly initiated in the wake of the 2011 Tohoku earthquake and tsunami. In the meantime, Oishi analysed "Tokyo Ondo," setting off on a journey to traverse the country's festive moments. And this summer finally marks the culmination of his efforts altogether. "Nippon no Matsuri-thm: Bon-odori/Matsuri to Deau Tabi (meaning The Rhythms of Japanese Festivals: The Journey To Encounter Bon Dance And Regional Festivals)" showcases exciting regional festivities he has scrambled for from the west to the east including Ushibuka Haiya Bushi in Kumamoto, Goshogawara Tachi Neputa in Aomori and Koenji Awa Odori in Tokyo, which represented his foray into the traditional festivities. It's all exciting to read the emotive sentences that capture on-site thrills and sensations with the zeal intact, interpolated with cool-headed analyses based on literature and interviews with people involved.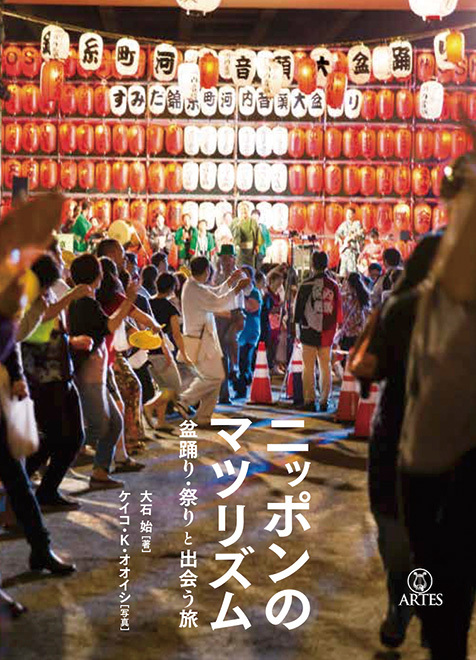 大石始,ケイコ・K・オオイシ
ニッポンのマツリズム 盆踊り・祭りと出会う旅
アルテスパブリッシング
(2016)
Why do those festivals drive us so crazy? One of the key factors is the music. For "KING OF ONDO - Tokyo Ondo de Okuni Meguri (meaning The Journey Through The Country With Tokyo Ondo)," Oishi compiles the Tokyo Ondo relatives from all ages and regions he featured on "Nippon Dai-Ondo Jidai." With an array of alternative versions like direct ancestor "Marunouchi Ondo" and "Kagoshima Ohara Bushi," a country song partly covered in "Tokyo Ondo," it clarifies the whole picture of the country's most familiar dance piece. It coincides with "NIPPON SAMBA (meaning Japanese Samba)," another compilation putting together Japanese bossa nova and samba tunes that have acclimatised and come into bloom since the origin's arrival in the '60s from Brazil. Oishi is responsible for the sleeve notes for the compilation, shedding light on the genre's charm.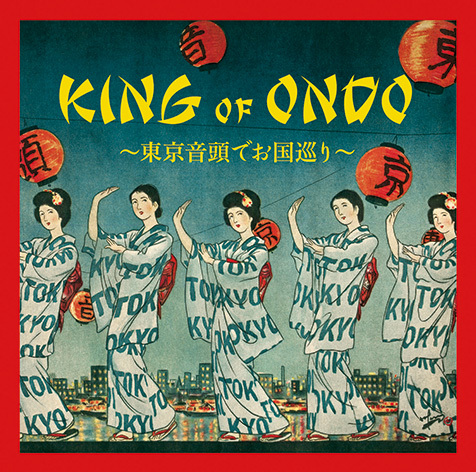 VARIOUS ARTISTS
KING OF ONDO ~東京音頭でお国巡り~
Victor Entertainment
(2016)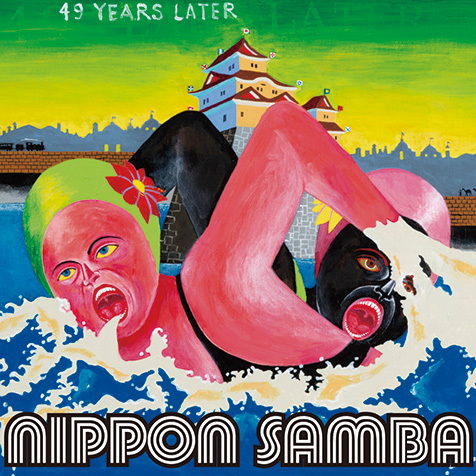 VARIOUS ARTISTS
NIPPON SAMBA
Victor Entertainment
(2016)
Legend has it that Amaterasu-ōmikami, the goddess of the sun who hid inside the Ama-no-Iwato, was lured outside for a sensual dance performed by the goddess Ame-no-Uzume-no-Mikoto, bringing light back to the world. It seems like Oishi is going to continue his journey through this vast realm of the Japanese, dance, music and festive moments.