町田良夫 『Music from the SYNTHI』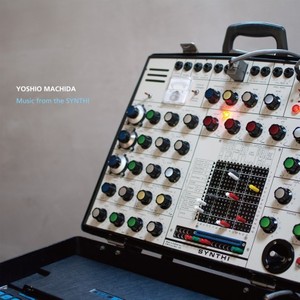 2014.05.26
人類の歴史はデジタル機器の登場によって大きく変革していった。こと音楽では楽器というものの可能性が無限に広がったといってもいいだろう。SYNTHIというアナログ・モジュラー・シンセサイザーは歴史の変革点に位置する楽器だと思う。有機的な電子音、息づくビート、多彩な音色、シンセサイザーだからこそ生きる音楽を生々しくも見事に構築している。かつてはピンク・フロイドやイーノも使用してきた歴史あるこの機材で、スティールパン奏者としても名高い町田良夫氏が奏でる。SYNTHIのみで構成されたまさに"生の電子音"を、心行くまで堪能していただきたい。
[English Translation]
Yoshio Machida "Music from the SYNTHI"

As if we need to be told, the history of mankind changed dramatically with the arrival of digital devices. Especially in terms of music, the possibilities of 'instruments' have become close to infinite, amongst which, the analog modular synthesizer SYNTHI is one instrument placed at a revolutionary point in history. Organic electronic sounds, beats given the breath of life, prismatic tones, - the instrument artfully and vividly constructs music that makes it alive precisely because of being created by a synthesizer. On this album, this historical equipment, also favored by Pink Floyd and Brian Eno, is played by Yoshio Machida, a highly-reputed steel pan player. A piece full and complete with "live electronic sounds" composed by the SYNTHI only.