コラム
デヴィッド・ボウイから学ぶ、そして未来を考える~ドキュメンタリー映画「デヴィッド・ボウイ・イズ」公開
EXOTIC GRAMMAR VOL.43
2016.03.01
Release of the Documentary film -"David Bowie Is"





Written by: AYUO



 


Think ahead: what you can learn from David Bowie
To me, David Bowie seemed to be an immortal being. Since my childhood, I've known some people that worked with him, so I somehow felt close. He was a man that broke new ground in art, literature, philosophy, cinema, theatre, pop, R&B, and fashion while still maintaining mass appeal. You can also find this approach in the works of Lou Reed and Peter Gabriel in the 70s, both of whom had major hits with their philosophical and poetic takes on rock and pop, and now Björk's output is in the same sphere. Many articles tell of an encounter with Lindsay Kemp, a dancer-cum-producer of quirky stage pieces, which acted as a catalyst for "The Rise and Fall of Ziggy Stardust and the Spiders from Mars," the theatrical rock album that led Bowie to 'Stardom'. Indeed, Kemp took him under his wing, though I argue that Bowie influenced his mentor too.
Bowie's father, who wanted to get involved with the theatre industry, was working in PR when Bowie was born. He encouraged his 13-year-old son to read a lot of literature and philosophy, and in particular, the work of Oscar Wilde which was to have a huge influence on the lyrics of the pop star-to-be.
Several members of his mother's family suffered from bipolar disorder and schizophrenia, which they all believed ran in the family. Bowie's brother-in-law was hospitalized with a mental health problem, and eventually committed suicide in 1985. Bowie, who was determined not to have any mental treatment, said that it would be self-therapy to give performances where he transformed his personal problems into art, lyrics and music. I suppose many who listen to his songs could find them a substitute for therapy. Carl Jung's [The Red Book] reads "Knowing your own darkness is the best method for dealing with the darknesses of other people. The most terrifying thing is to accept oneself completely." He goes on "Until you make the unconscious conscious, it will direct your life," and "there's no coming to consciousness without pain." Songs like "All the Madmen", written when Bowie's brother-in-law was admitted to a psychiatric hospital, have an introspective, therapeutic role to play in encouraging us to gaze into our own shadowy depths.
His latest, titled "Blackstar"
In "Lazarus," a single cut from his portentous swan song released on 8th January 2016, he sings the following lyrics. "Look up here, I'm in heaven. I've got scars that can't be seen. I've got drama, can't be stolen. Everybody knows me now. Look up here, man, I'm in danger. I've got nothing left to lose. I'm so high it makes my brain whirl. (snip) By the time I got to New York. I was living like a king. Then I used up all my money. I was looking for your ass. This way or no way. You know, I'll be free. Just like that bluebird." Tony Visconti, who had been a producer for most of his pieces since Bowie was 20, looked at the lyrics and asked "Are you going to make death the theme?" By his account, the cancer patient, whose chemotherapy had caused his hair and eyebrows to fall out, then just smiled. In fact, Bowie was afraid of death at heart. And he channeled that fear into his song lyrics, which conveyed what he experienced not only for himself but others.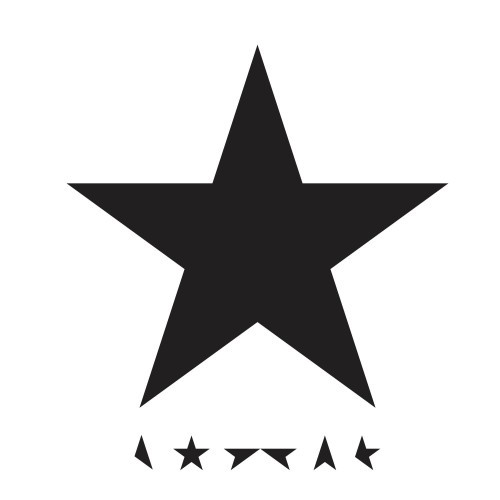 DAVID BOWIE
★
ISO/Columbia/ソニー
(2016)
An encounter with Lindsay Kemp
In 1967, Bowie first met Kemp and began attending his dance lessons. Having been refused a place at the Sadler's Wells School, now the Royal Ballet, Kemp had become determined to develop his own style of dancing and continued to give performances in garages, in fields, in parks, in gardens, or wherever he could get a gig. There were many homosexuals in the dance industry and so was Kemp. He established his distinctive modus operandi, blending influences from dance, mime, theatre and kabuki to critical acclaim and attracting attention as a choreographer as well. Inspired by the likes of Jean Cocteau, Jean Genet and Wild, he formed his idiosyncratic dance company, where, like Genet, he lived with criminals. He taught Bowie his working method: "You nick a touch of this. You nick a touch of that. Then you do it better simply by using Scotch tape, sawdust and a little imagination."
Kemp is a man with inexplicable charm and says that he gave Bowie instruction on hypnosis and how to move the body freely. When I was a junior high-school student, the mime artist and the members of his company came to my house almost every day for a few months, which they spent playing medieval music, Richard Wagner and Maurice Ravel and selecting suitable tunes for a theatre production. At that time, Kemp went to see Bowie and collected his contribution to help him fund a production of Salomé. Bowie showed him a silent film, "Metropolis", while playing his "Diamond Dogs" album. However, such visitors eventually led my family life with my parents to collapse. Those days were quite up-and-down.
Natasha Korniloff, a costume designer for Kemp and later for Bowie in the late 70's, says that Kemp was hard on Bowie at the time. Thanks to the mentor's severe approach, however, Bowie got better at directing. He took his staff to ballets and other stage performances and told them to pay attention to how staging elements such as lighting worked. Pianist Rick Wakeman says that seeing his attitude opened his eyes to how a professional musician should be. Bowie was capable of musical communication and strummed the guitar to tell the player what sound he wanted. When he found his band still needed to practice, he told them to do so at home and get ready before coming back to him.
Making an evolutionary change
Bowie was always sensitive to changes in the zeitgeist and was among the earliest in the 90s to envisage depreciation of intellectual property, namely the rights of music, films and literature. One of his answers to this was the Bowie Bonds. In 1997, he sold his rights to future royalties from music he recorded before 1990 in return for a 10-year bond. This idea was so ground-breaking that James Brown soon followed suit. Bowie Bond fetched high prices in the first year and he garnered $55m. By 2007, however, it was rated by Moody's Investors Service as Baa3, one notch above 'junk' status  due to poor CD sales on the whole in the wake of Youtube and other download/sharing services. "I'm fully confident that copyright, for instance, will no longer exist in 10 years, and authorship and intellectual property is in for such a bashing. Music itself is going to become like running water or electricity. So it's like, just take advantage of these last few years because none of this is ever going to happen again. You'd better be prepared for doing a lot of touring because that's really the only unique situation that's going to be left," predicted Bowie.
The on-going situation where increasingly fewer artistic products like CDs, DVDs, books, films, etc, are newly released, has become the talk of the industry. Recent years have seen a lot of work that would have come out better with greater financial backing. Philosopher Martin Heidegger says that the decline of art was an omen for that of civilisation. Given that the art left over from the past gives us clues about what previous civilisations were like, what will be needed in the coming era is the intelligence to channel philosophy and science into a new artistic form.
As the 21st century loomed, the dominant ideological opposition between the right and left wings became obsolete, and many have turned to occult trends, which have gained momentum since philosophy was hijacked by the left and lost its trust. The current society, different to that of five decades ago, is led by the generation that was involved in the student activism in 1968. The communist principle of redistribution partly taken into capitalism, which has ironically given birth to economic giants like Bill Gates and Google, will remain incompetent and wreak devastating damage on the cultural society. 10 years ago, Bowie recommended listening to The Street, a band influenced by English political philosopher John Gray (who argues that free market globalization is unstable and is in the process of disintegration) . Now, I think reading Slavoj Žižek, a cultural critic who has raised questions on intellectual property, is also crucial. Times have changed and need to keep changing. Supporters for a new artistic vision will be all the more needed accordingly.
---
David Bowie [1947-2016]
Born David Robert Jones on 8 January 1947, Bowie was among the most prominent rock stars that came out of Great Britain in the 20th century alongside The Beatles and The Rolling Stones. He was considered an innovator in rock history with a series of game-changing albums: "The Rise and Fall of Ziggy Stardust and the Spiders from Mars" and "Let's Dance" to name but a few. His appearance in a Japanese movie, "Merry Christmas, Mr. Lawrence", also created a stir. From 2004, he left the front line before a surprising comeback with "The Next Day" in 2013. On 10 January 2016, two days after his 69th birthday and the release of "Blackstar", he died from cancer.
---
Writer: AYUO (Musician/composer/songwriter)
(Profile) http://www.ayuo.net/en/profile.html
(Latest Info.) ayuoworldmusic.wordpress.com/
---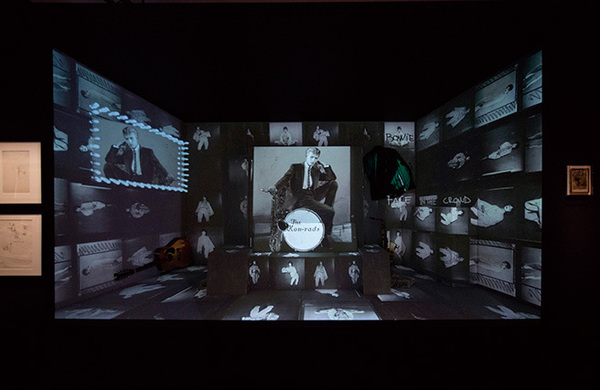 Director: Hamish Hamilton
Starring: Victoria Broackes / Geoffrey Marsh / David Bowie
Distributor: Culture-Ville (UK: 98m)
◎Released at selected theatres nationwide from Saturday 20th February~
www.culture-ville.jp/