コラム
tofubeats、小室哲哉や岸田繁、中納良恵らとのビッグなコラボや冒険を満載しスケールアップした新アルバム『POSITIVE』
2015.10.28
tofubeats  "POSITIVE"
By: Hiromi Go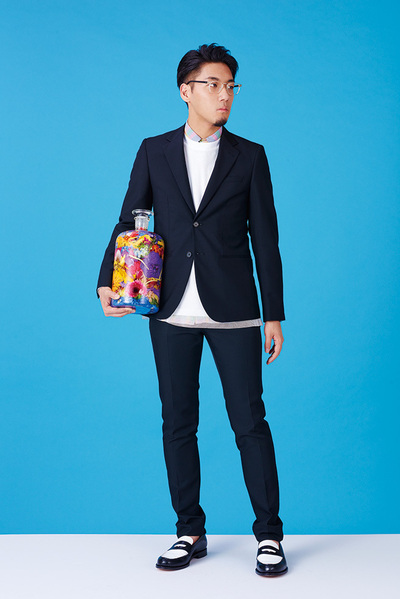 I Believe In You

The future we hope for is not bleak! Packed with grand collaborations and adventures, tofubeat's super evolved new album is titled… "POSITIVE"!
You and me, right here and right now, how should we dance the night away?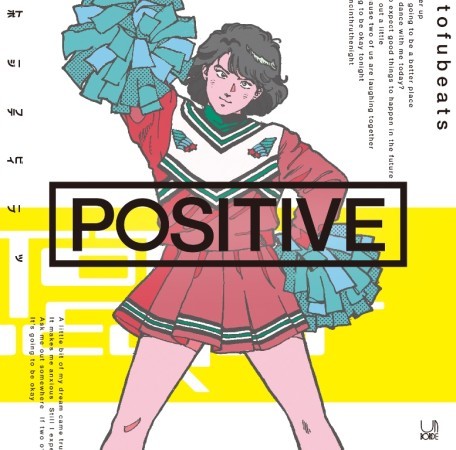 tofubeats
POSITIVE
unBORDE
(2015)
We all know tofubeats' remarkable success and how he spread his fame far and wide. Today he's still quoted as 'the next-generation artist who represents the teens' or 'independent hero of the internet age' whenever his name comes up. I feel that's getting obsolete as though it's a perspective of an old-man trying to evaluate 'an amazing young talent.' Of course, the predecessors, including himself, of the music industry has done something remarkable in days when platforms had not won collective recognition, but maybe it's time we separate him from the 'new kid in the new town' backdrop that was created along the way and evaluate the legitimacy of his work… which, by the way has nothing to do with the artist himself, but rather a problem of how we perceive and talk about his works as a listener. 
Even if that wasn't the case, if you think about it, his first album "lost decade" was released finally after a long latency in 2013. His album which took the major music scene by storm, "First Album" was released the following year, not to mention all the versatile work he was involved in to this day. I don't think I even have to mention all the artists he's worked with. This year, he released "STAKEHOLDER" a one of a kind EP-sized album which focuses on the vocals of the artist himself. Considering the sound approach he took then, the entire balance of his second major album "POSITIVE" carries the ambience of "lost decade" rather than being an extension of the "First Album". The new album feels liberal and as symbolized by the digitally-pre-released single "POSITIVE" that featured the idol Dream Ami, there is literally a vibe that runs through the entire album brimming with positive energy.
Including the aforementioned Ami, the lineup and balance of starring guests is unique as always. The disco tune "T.D.M. feat. okadada" has okadada go 'dancin' through the night' on the thick bass line, once again adding a great flavor. The other guests are all a brand new addition. tofubeats passes the mic on over to KREVA (rapper/music producer) on "Too Many Girls" in which they create a great combination beyond any expectation. With Tetsuya Komuro (music producer), tofubeats created a mad track "Throw your laptop on the fire," furiously beating out Tetsuya's rave mode and putting a futuristic spin to it. He collaborated with Skylar Spence, the artist whose debut was kind of similar to tofubeats', and created a sunny dance tune "Without U" that nicely stimulates each other's pressure points. With fashion model Tina Tamashiro, he sings "Suteki na Maison (meaning A Nice Flat)", a track featuring Tamashiro's warm and homey voice, combined with the delightful feel as if walking along to a parade. The almost instrumental skit "I know you" that sends the feel of listening to the radio is placed midway, creating a great flow to the listening experience more so than his previous album.
Moving on, he reunited with Shigeru Kishida from the rock band Quruli on an electropop track "Kurikaeshi no Music (meaning Repeated Music)" with whom he had ties with re-mixing. Yoshie Nakano from the jazz/rock band EGO-WRAPPIN' sings "Betsu no Hito (meaning Another Person)" accompanied by the piano and showing her well-coloured personality, which leads to the last track. "I Believe in You" is an instrumental track that has a cool old school techno vibe (that was first released on Maltine's 10th anniversary book). This album is overall great fun, but I imagine it's the result of the artist facing the title of this album "POSITIVE" head on and relaxed, which leads to this feel-good vibe. "POSITIVE" is full of friendliness. I recommend you to be unconditionally intoxicated.